---

Here are a few pictures of me in action!
---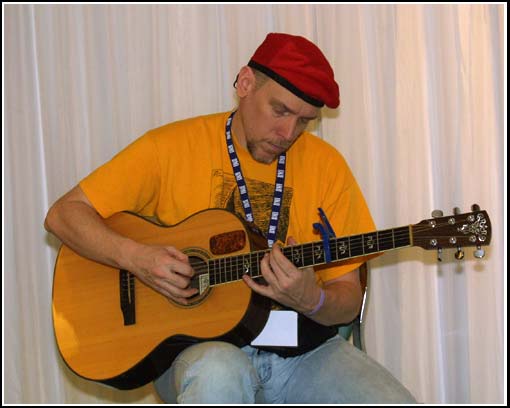 ---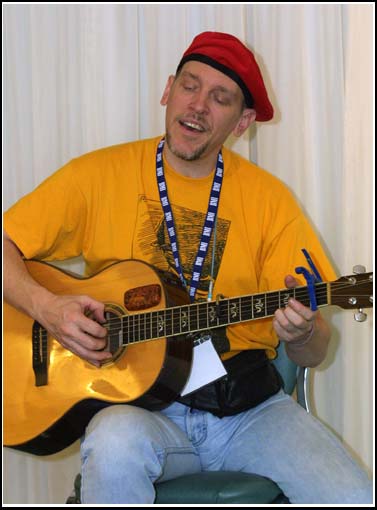 The 2 top pictures here were taken by Alan Rowoth in Vancouver at the 2001 Folk Alliance

---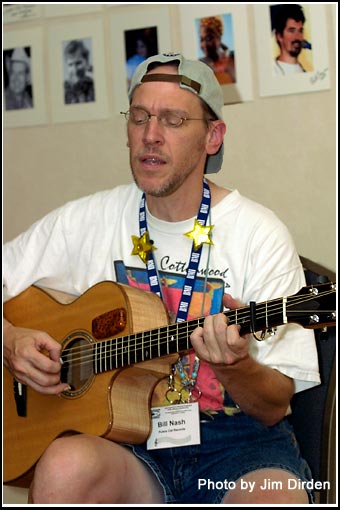 ---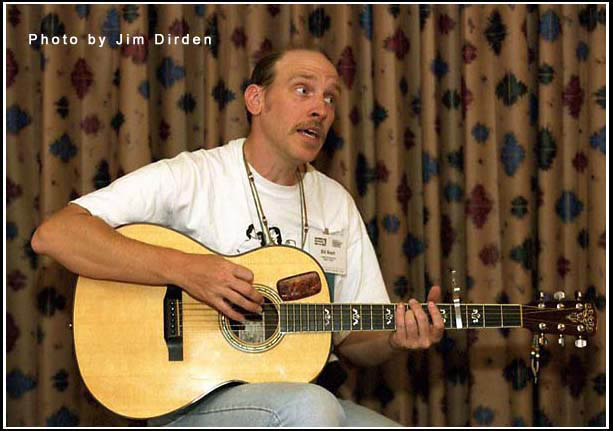 Jim Dirden is a monster photographer, isn't he? ... he's got the eye!

---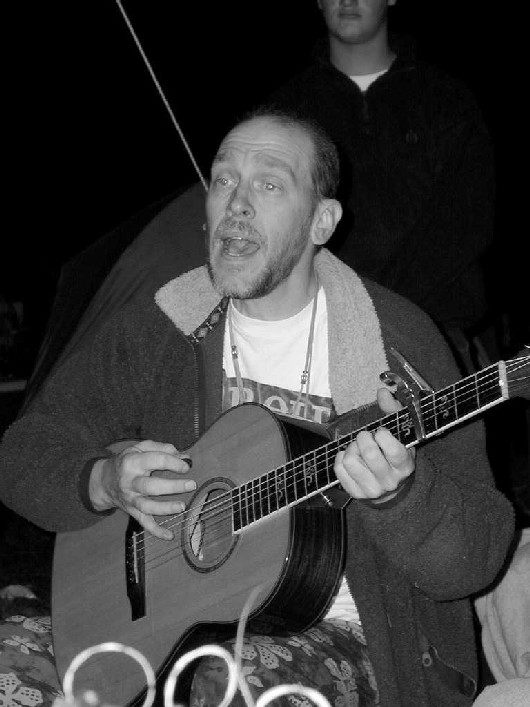 ---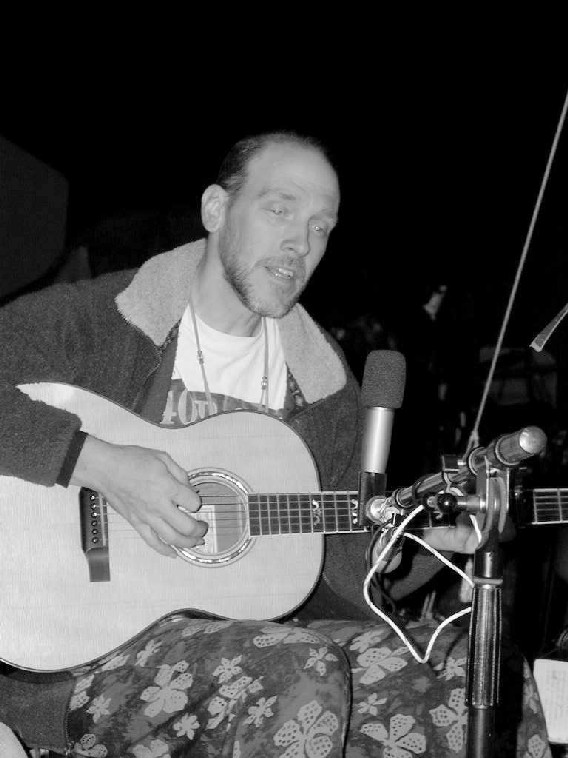 ---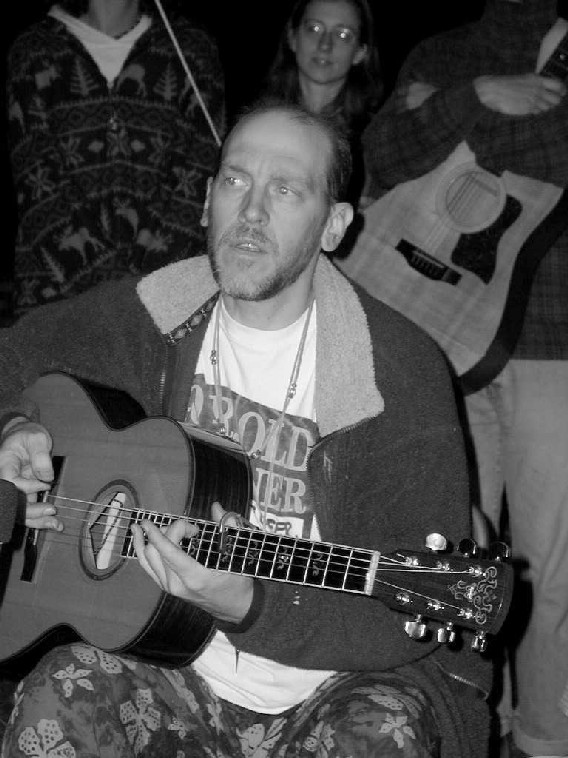 ---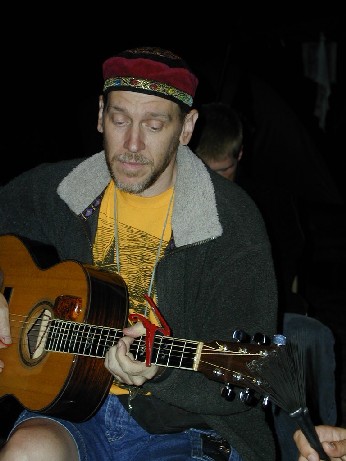 Four more pictures taken by Alan Rowoth at the Rocky Mountain Folks Festival Big Orange Tarp (BOT)!

---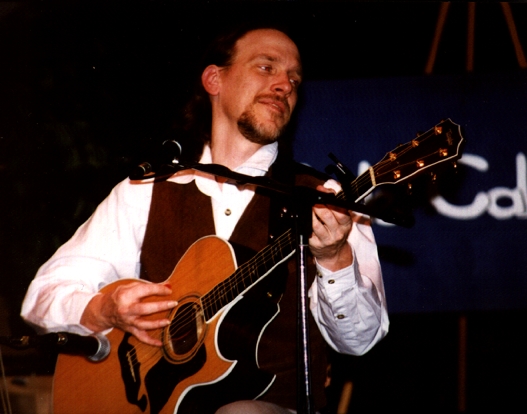 Here's an old Uncle Calvin's Coffeehouse picture from my 2nd CD release party!! (taken by Tom Noe)

---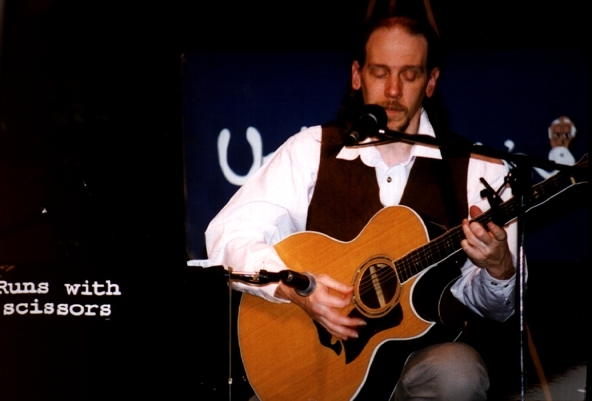 I had a dream in which my mother was yelling at me... something like, "don't run with those scissors!", and I figured that must be my indian name (you know, like "Dances with Wolves")... my indian name is "Runs with Scissors" because that was the first thing I remember my mother saying to me when I was a boy, so it must have been my name!! (Tom Noe photograph)

---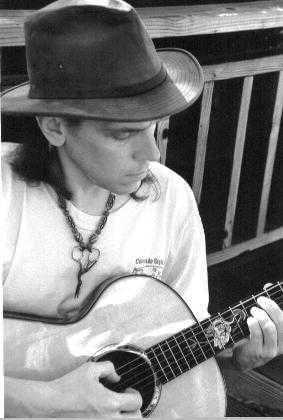 Here's a little promo picture... (Tom Noe photograph)

---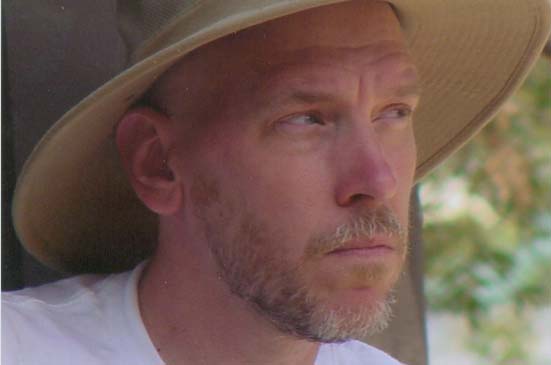 I don't remember if Charlie or Ruby took this one... me stern and sunburned at Kerrville!

---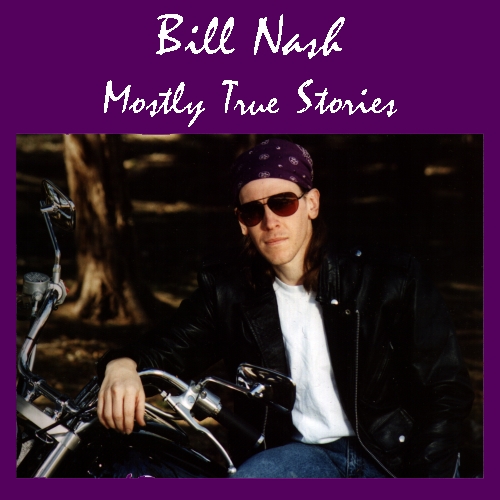 Here's the cover from my first album, "Mostly True Stories". These songs go from love songs to heartbreak songs to tribute songs to social consciousness songs to fun songs about getting a snow day at school to... well, you get the idea.

---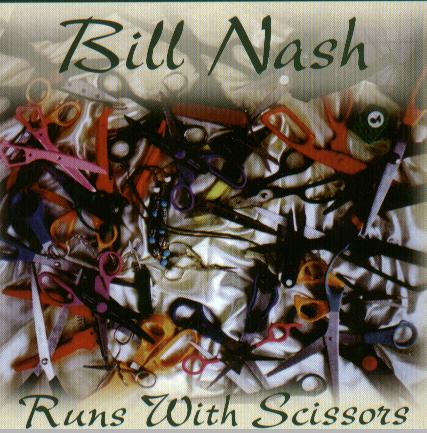 And this is the cover from my second CD "Runs With Scissors", which pretty much describes my way of life! I was blessed to be joined by several fine musicians/singers on this CD, including Dana Cooper (harmonica), Marsha Webb (classical piano), Chris Gage (honky tonk piano), Don Conoscenti (practically anything you can think of!), and 6 of the lovliest voices (and ladies) I've heard, affectionately known as "The Rolaides"...

The last 2 pictures were taken by my dear friend and fellow Harry Chapin lover, Tom Noe! Tom has been responsible for all of my CD covers and will be involved in the photography for my 3rd CD... "Carpe Piscum - Seize the Fish" also!!
And here's a couple of new pictures Charlie Williams sent me from a show I did at Uncle Calvin's Coffeehouse here in Dallas in July... kind of fun, thanks Charlie!!

---
---



And my most recent favorite musical moment in this life... performing on main stage at the Rocky Mountain Folks Festival! First two taken by Joseph Leavell and the last (of me and Alan Rowoth) by Tracie Merchant:

---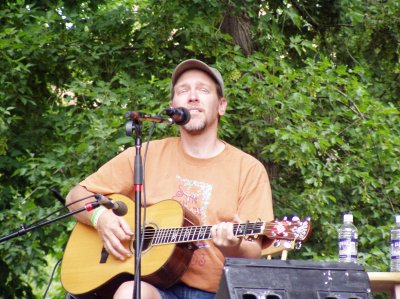 ---
---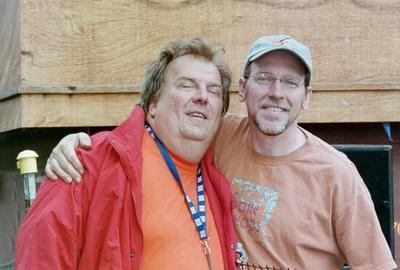 Me and my dear friend Alan Rowoth, the Godfather of Folk Music!! :)

---

And my friend Mary Jane Farmer took this picture of me at Beanstock! a couple of years ago... I was having fun!!

Back to the top of this page...